About Us
Gongyi Cable Wire Co., Ltd.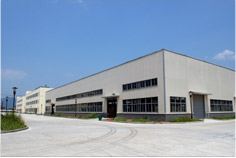 Gongyi Cable Wire Co., Ltd. located in Zhengzhou City of Henan, integrates of scientific research, development and production departments. Our company was set up in 1993 and covers an area of 33,300 square meters with total assets of USD 16 million.

Gongyi Cable Wire Co., Ltd. has successively passed CCC certification and ISO9001:2008 quality system management certification.Cables can be produced as standards of GB, IEC, BS, DIN/VDE, ASTM, JIS, NF, AS/NZS, CSA and so on. Meanwhile we also can produce according to customers' requirements and specifications.

Our main products are as follows:
1. XLPE insulated medium voltage power cables with rated voltage from 3.6/6KV to 26/35KV.
2. XLPE insulated low voltage power cables with rated voltage of 0.6/1KV.
3. PVC (LSOH) insulated, PVC (LSOH) sheathed power cables with rated voltage of 0.6/1KV.
4. ACSR (Aluminum conductor steel-reinforced), AAC (All aluminum conductor), AAAC (All aluminum alloy stranded conductor), ABC (Aerial bundle cable)
5. Electric wires and cables for buildings, electrical products and automobiles
6. Rubber insulated Rubber jacket cables with rated voltage up to 0.6/1kV. They can be used for domestic appliance, power-operated tools and various portable electric equipments.
7. Coal-mining cables,shipboard cables,welding cables
8. Control cables
9. Flame-retardant and fire-resistance cables
The products produced by Gongyi Cable Wire Co., Ltd. have been sold to many countries and regions, such as South Africa, Australia, Brazil, Burma, Chile, Egypt, Indonesia, Iran, Jamaica, Jordan, Kenya, Malaysia, Nepal, Nigeria,Pakistan, the Philippines, Singapore, Sudan,Yemen and others.

Gongyi Cable Wire Co., Ltd. is a professional cable and wire manufacturer in China, mainly supply Insulated Overhead Cable, PVC Control Cables,XLPE Power Cables,BV Electric Wires,Buried Cable,High Voltage Cable,House Electric Wire,Civil Wire And Cable etc. series of wire and cable products, sincerely welcome everyone to visit.