Aluminum Conductor Steel Reinforced (ACSR)
Introduce
ACSR is a composite,concentrically stranded conductor in which the light weight and good conductivity of aluminium are combined with the high tensile strength of steel. It is composed of one or more layers of EC grade hard-drawn aluminium wires helically stranded around an inner core of high strength zinc-coated steel wires. The inner steel core may be a single zinc-coated steel wire, or concentrically stranded of one or more layer of zinc-coated steel wires.

ACSR has long been widely used as overhead high tension transmission lines and has an established reputation for economy and dependablity. The illustration below shows typical standard sizes and stranding patterns.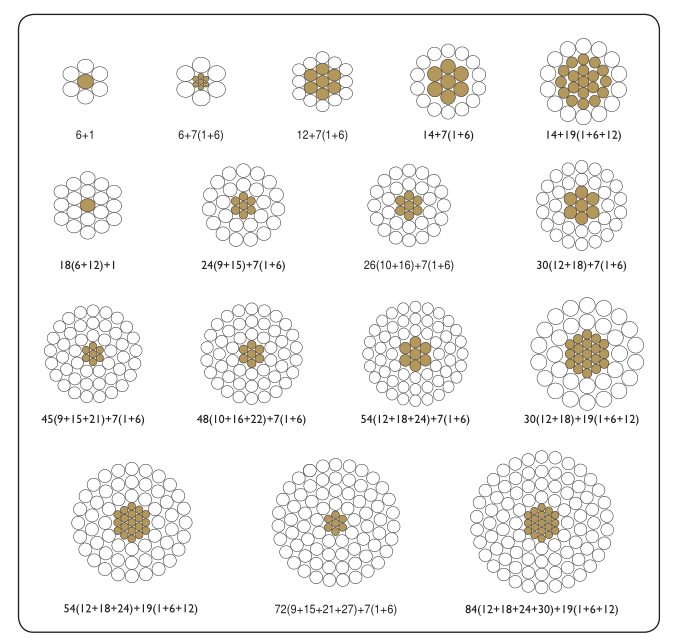 The mixed construction of ACSR makes it a very flexible medium from a design point of view. By varying the relative proportions of aluminum and steel the ideal conductor for any particular application can be produced. Generally, ACSR consists of a galvanized steel core of 1 wire, 7 wires or 19 wires surrounded

By concentric layers of aluminum wire. When a conductor with a high current carrying capacity and comparatively low strength is required, special constructions are available with a high aluminum content.

ACSR, Conductor, Aluminum Conductor Steel Reinforced used for Overhead electrical distribution and transmission lines for distributing power.
Application

Used as bare overhead transmission cable and as primary and secondary distribution cable. ACSR offers optimal strength for line design. Variable steel core stranding enables desired strength to be achieved without sacrificing ampacity.
Construction

Aluminum 1350-H 19 wires, concentrically stranded about a steel core. Core wire for ACSR is available with class A, B, or C galvanizing; ""aluminized"" aluminum coated (AZ); Or aluminum-clad (AW). Additional corrosion protection is available through the application of grease to the corer or infusion of the complete cable with grease.