Copper Core Overhead Wire and Cable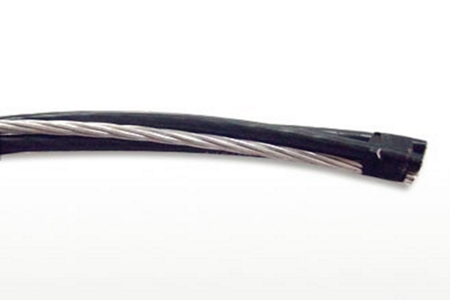 Application
This product is suitable for overhead power lines with AC rated voltage U (Um) of 10 (12) KV.
Service conditions
1. The highest long-term cable conductor operating temperature is 90 ℃.
2. The laying temperature of not less than minus 20 ℃.
3. Short circuit (the longest duration of not more than 5 seconds) the maximum conductor temperature should not exceed 250 ℃.
Introduction of our company
Gongyi Shengzhou Metal Products Co., Ltd. is a professional China Wire and Cable Manufacturers, mainly supply YC Rubber Sheathed Cable,YH Rubber Cable,RVV Cable,YJV Cable,Aluminium Conductor Steel Reinforced(ACSR),Aerial Insulated Cable,ABC Cable,House Electric Wire, etc. series of wire and cable products, sincerely welcome everyone to visit.