Copper Core Overhead Wire and Cable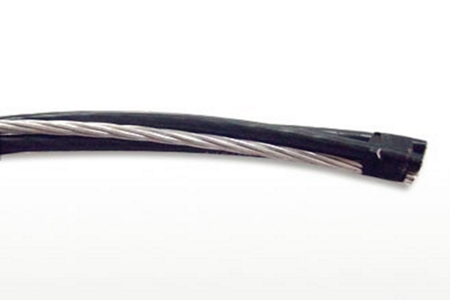 Application
This product is suitable for overhead power lines with AC rated voltage U (Um) of 10 (12) KV.
Service conditions
1. The highest long-term cable conductor operating temperature is 90 ℃.
2. The laying temperature of not less than minus 20 ℃.
3. Short circuit (the longest duration of not more than 5 seconds) the maximum conductor temperature should not exceed 250 ℃.
Introduction of our company
Gongyi Shengzhou Metal Products Trading Co., Ltd. is a professional

China Wire and Cable Manufacturers

, mainly supply
Aerial bundled cable
,
Insulated Overhead Cable
,
Nylon Sheathed Cable
,
Aluminium Conductor Steel Reinforced
,
PVC Flat-Twin Cu Cable
,
YJV Power Cable
,
BV Electric Wires
,
H07V-R Cable
,
Nylon Jacketed Cable
,
Buried Cable
,
House Electric Wire
etc. series of wire and cable products, sincerely welcome everyone to visit.
Contact informations

MOBILE: +86.15638820288
Tel: +86.371.60266515
SKYPE:
yoyo@cncablewire.com
Whatsapp: +86.15638820288
E-MAIL:

yoyo@cncablewire.com