Gongyi ACSR Manufacturer Products Worthy of Our Trust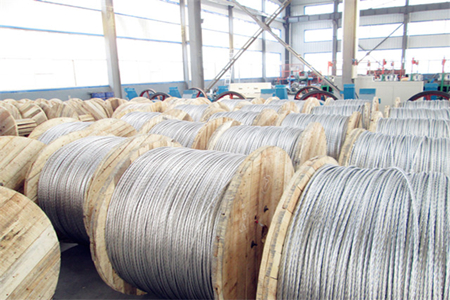 Aluminium conductor steel reinforced is mainly applied to the power and transmission lines related industries, it is made of aluminum and steel wire from each other. The largest in Chengdu can help our line more secure, more at ease. Of course, steel core has an important role in increasing strength, aluminum has the role of transmission of electricity, instead of a lot of related lines.
In addition, it also has many advantages, its low cost, the greatest degree of convenience for our maintenance, and the structure is relatively simple, large transmission capacity, with our most needed conductivity, its tensile strength is also very large. It is because it has so many advantages, will be widely applied to our lives, most of them are used to a variety of voltage levels of overhead transmission and distribution lines in the line. This is Gongyi aluminium conductor steel reinforced manufacturers to bring our products, to facilitate our human every household, so that we can use the most assured of electricity.
Introduction of our company
Gongyi Shengzhou Metal Products Trading Co., Ltd. is a professional

China Wire and Cable Manufacturers

, mainly supply
Aerial bundled cable
,
Insulated Overhead Cable
,
Nylon Sheathed Cable
,
Aluminium Conductor Steel Reinforced
,
PVC Flat-Twin Cu Cable
,
YJV Power Cable
,
BV Electric Wires
,
H07V-R Cable
,
Nylon Jacketed Cable
,
Buried Cable
,
House Electric Wire
etc. series of wire and cable products, sincerely welcome everyone to visit.
Contact informations

MOBILE: +86.15638820288
Tel: +86.371.60266515
SKYPE:
yoyo@cncablewire.com
Whatsapp: +86.15638820288
E-MAIL:
yoyo@cncablewire.com