Introduction of Breaking Tension of Steel Core Aluminum Stranded Wire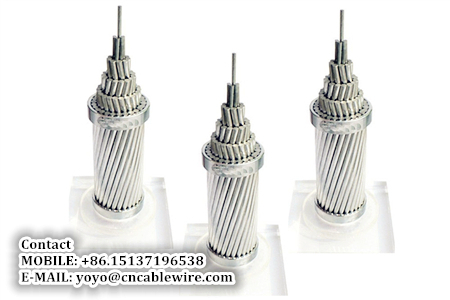 Our company mainly produces aerial insulated wire, aluminum stranded wire, steel core aluminum stranded wire, steel stranded wire and other cable products, and there are many models and specifications. The company has advanced production equipment and superb technology, complete testing equipment and perfect testing methods, modern scientific management methods, and strict quality assurance system. The products produced by Gongyi Shengzhou Metal Products Co.,Ltd. have been sold to many countries and regions, such as South Africa, Australia, Brazil, Burma, Chile, Egypt, Indonesia, Iran, Jamaica, Jordan, Kenya, Malaysia, Nepal, Nigeria,Pakistan, the Philippines, Singapore, Sudan,Yemen and others.
Product Usage:
1. The aluminum stranded wire is suitable for general distribution lines with little force and small span.
2.The steel-cored aluminum stranded wire has the characteristics of simple structure, convenient erection and maintenance, large transmission capacity, and advantageous for the special geographical conditions such as rivers and valleys. Therefore, the product is widely used in various voltage-level overhead transmission and distribution lines.
3.The anti-corrosion steel-cored aluminum stranded wire has good anti-corrosion performance and is suitable for high-pressure, ultra-high pressure and general transmission and distribution lines in coastal salt lakes, salt-bearing sand areas and industrial areas.