ACSR Production Process Requirements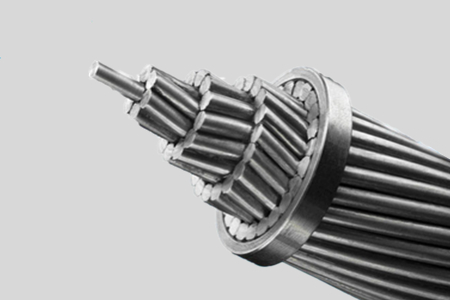 ACSR is made of stranded aluminum wire and steel wire, the internal steel core generally made of galvanized steel stranding.
The twist direction of the steel cored wire: the twist direction of the adjacent layer should be opposite; the outermost stranding of the aluminum wire is rightward.
The pitch of steel cored aluminum wire: according to the requirements of the process card, it is required that the pitch ratio of any one layer of aluminum wire or steel wire should not be greater than the section diameter ratio of the adjacent inner aluminum wire or steel wire.
Stranded of ACSR: should be uniform, close, after cutting the natural state is not scattered stock.
Joints of ACSR: no joint is allowed for all steel cores, no joint is allowed in any round aluminium wire in 7 strands aluminium wire, 19 strands and above strands of aluminum stranded aluminum wire allows the joint, but the distance between any two connectors on the finished strands should not be less than 15 meters. The aluminum wire should be cold welded or welded. The joint should be smooth and round. The welded joints should be annealed. The length of each side should not be less than 200mm.
Gongyi Shengzhou main products are wire and cable products, power cables, overhead cables, ACSR, control cables. We "Quality First, the user first" for business purposes, to high-quality products and good after-sales service for your business management for the strong backing, warmly welcome new and old customers to our factory to discuss cooperation and seek common development.