The Characteristics of 2.5mm2 Copper Wire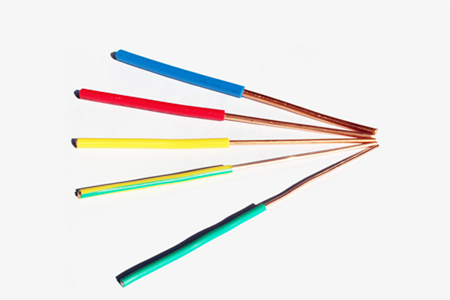 BV2.5 mm square single core wire:refers to the copper core cross-sectional area is 2.5 square millimeters, copper core diameter is 1.78 mm.Home decoration 2.5 mm square single core wire used for lighting lines.

1. safe and durable

High-end cable, high quality, warranty for 50 years.

2. High purity copper

99.99% imports of oxygen-free copper, anti-aging, high conductivity, significantly reduce the line loss.

3. Environmental protection plastics

High-strength plastic insulation, new materials easy to heat, reduce resistance, fire waterproof and no leakage.

4. In strict accordance with national standards of production

National standards and integration of high-end cable production experience for many years, the quality is better than the national standard.

Gongyi Cable Wire Co., Ltd. is a professional cable and wire manufacturer in China, mainly supply

House Electric Wire

,

Insulated Overhead Cable

,

PVC Control Cables

,

XLPE Power Cables

,

BV Electric Wires

,

Buried Cable

,

High Voltage Cable

,

House Electric Wire

,

Civil Wire And Cable

etc. series of wire and cable products, sincerely welcome everyone to visit.