10KV-35KV Overhead Cable Planning and Design Issues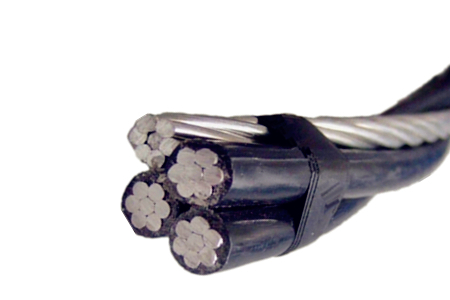 1.The planning and design of overhead cable lines should be coordinated with the overall planning of the city. Such as no region distribution network planning, the conductor cross section determine appropriate according to the 20 A power load development planning.

2.Span of overhead cable line should not be greater than 50 m, the length of the tensile section should not be greater than 1 km. The spacing between the overhead insulated lines shall not be less than 0.4 m and the compact erecting of the insulation supports shall not be less than 0.25 m.

3.If an aluminum or aluminum alloy core insulated wire is used, the minimum cross section is designed for 150 mm2 and the branch line is 50 mm2.

4.In the contact switch on both sides of the branch rod, bar joints and may reverse the transmission of the branch line should be set on the wire power working ground; line normal work when the power outage grounding point should be installed insulation cover.

5.Fuse, lightning arrester, transformer terminal and insulated wire connection parts, suitable for insulation sealing.

6.Insulated conductors should be equipped with switchgear in the following areas

① longer trunk line or branch line;

② ring power supply network;

③ area boundaries.

The connection between the equipment and the insulated wire shall be provided with a special insulation cover.
Gongyi Cable Wire Co., Ltd. is a professional cable and wire manufacturer in China, mainly supply

House Electric Wire

,

Insulated Overhead Cable

,

PVC Control Cables

,

XLPE Power Cables

,

BV Electric Wires

,

Direct
Buried Cable

,

High Voltage Cable

,

House Electric Wire

,

Civil Wire And Cable

etc. series of wire and cable products, sincerely welcome everyone to visit.