Power Cable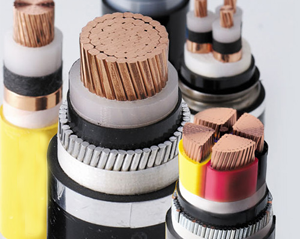 Power cable classification
According to the voltage level can be divided into medium and low voltage power cables (35 kV and below), high voltage cables (110 kV or more),ultrahigh voltage cables (275 ~ 800 kV) and UHV cables (1000 kV and above). In addition, according to the current system is divided into AC cable and DC cable.
Power cable use
Power cables are used to transmit and distribute electrical energy, power cables commonly used in urban underground power grids, power plants lead lines, industrial and mining enterprises within the power supply and across the river underwater transmission lines. In the power lines, the proportion of cable is gradually increasing. The power cable is a cable product used to transmit and distribute high-power power in the main line of the power system, including various voltage classes of 1-500 kV and above, and various insulated power cables.
Introduction of our company
Gongyi Cable Wire Co., Ltd. is a professional

China Wire and Cable Manufacturers

, mainly supply

Aerial bundled cable

,

House Electric Wire

,

Insulated Overhead Cable

,

Aluminium Conductor Steel Reinforced

,

PVC Control Cables

,

XLPE Power Cables

,

BV Electric Wires

,

Nylon Sheathed Cable

,
Buried Cable

,

High Voltage Cable

,

House Electric Wire

,

Single Core Flexible Copper Cable

,

Civil Wire And Cable

etc. series of wire and cable products, sincerely welcome everyone to visit.