RVV Power Cable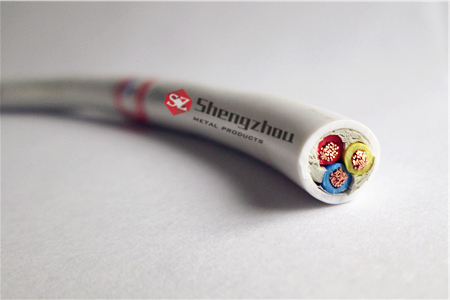 RVV cable full name copper core PVC insulated PVC sheathed flexible cable, also known as light PVC insulation, commonly known as soft sheathed wire, is a kind of sheathed wire. RVV cables are two or more RV lines with a sheath. The RVV cable is the most commonly used cable for weak current systems. The number of core wires is variable, two or more, and there is a PVC sheath on the outside. There is no special requirement for the arrangement between the core wires. The letter R for soft wire and the letter V for insulator polyvinyl chloride (PVC)
For example: RVV2*0.5 is 2 0.5 square mm line plus a layer of outer sheath, the role of sheath is:
1. Protect the inner sheath of the cable from mechanical damage and chemical corrosion;
2. Enhance the mechanical strength of the cable.
RVV cable main purpose: used in electrical, instrumentation and electronic equipment and automation equipment power lines, control lines and signal transmission lines, specifically for anti-theft alarm systems, building intercom systems.