Technical Parameters of RVV Cable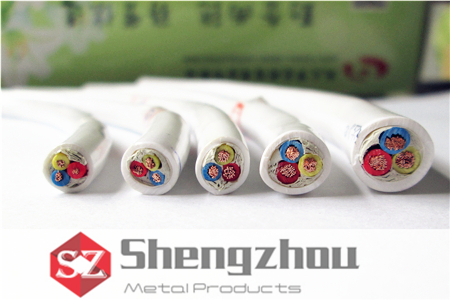 The meaning of the RVV letter:
The letter R stands for the soft wire;
The letter V for the insulator polyvinyl chloride (pvc);
Rated voltage: 300V/500V.
Conductor: Multi-strand copper conductor, in accordance with GB/T 3956 Category 5 (equivalent to IEC60228.5).
Insulation: Polyvinyl chloride mixture (PVC).
Sheath: flexible PVC mixture (PVC), grey (RAL7001). Core line identification: ≤ 5 core, colored core; black core with white number, yellow green ground wire.
Number of core wires: 2-5 cores, 7-36 cores (CCC catalogue products, no CCC certification).
Cross-sectional area: 0.75-2.5mm
2
, 0.5, 2.5-35mm
2
Test voltage: 2000V, 5min.
Insulation resistance: >200M ohms × KM.
Operating temperature: -30~ +70 ℃.
Bending radius: 15 × cable outer diameter.
Flame retardant properties: IEC 60 332.1.
Reference standards: GB 5023, IEC60227, HD VDE21.5 S3.
Packing specification: 100m, 200m.
The number of wires is variable, two or more, and there is a PVC sheath on the outside. There is no special requirement for the arrangement between the core wires.