Overhead Cable Applications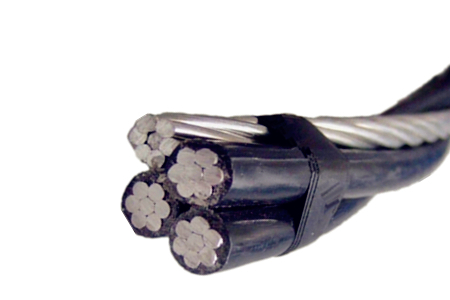 Overhead cable is a cable construction method of hanging a cable rack on a pole with a certain height from the ground. Compared with underground cables, although it is more vulnerable to external influences, it is not safe and not beautiful, but it is easy to set up and has low construction cost , so far away from the office, fewer users and the larger changes in the laying of underground cables difficult place is still widely used.
High-voltage overhead cables generally use 300 pairs of the following all-plastic cables, the cable itself has a certain weight, poor mechanical strength, so in addition to self-supporting cables, you must set up a separate cable hanging line, and use the hook to hold the cable under the hanging wire.
Overhead cable model is divided into many, there are: rated voltage 10kv high voltage overhead cables, rated voltage 35kv overhead insulated cables, insulated overhead cables, rated cables l kv and below low voltage overhead cables, high voltage cross-linked cables, so in the selection of the cable must be Optimistic about the cable model, so as to better the performance of the cable.
Introduction of our company
Gongyi Shengzhou Metal Products Co., Ltd. is a professional China Wire and Cable Manufacturers, mainly supply YC Rubber Sheathed Cable,YH Rubber Cable,RVV Cable,YJV Cable,Aluminium Conductor Steel Reinforced(ACSR),Aerial Insulated Cable,ABC Cable,House Electric Wire, etc. series of wire and cable products, sincerely welcome everyone to visit.