Overhead Insulated Wire Specifications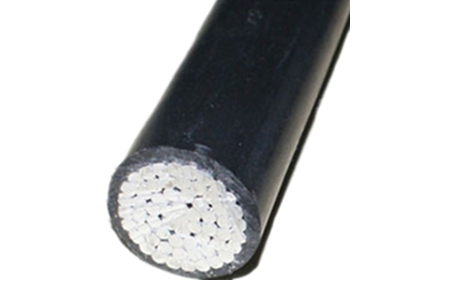 There are two types of overhead insulated conductors: aluminum core and copper core. In the distribution network, aluminum core is used more, mainly aluminum is lighter and cheaper, and the requirements for line connectors and supporting parts are low. In addition, the original distribution line is mainly made of steel core aluminum strand, and the aluminum core wire is chosen to be convenient to connect with the original network. The copper core wire is mainly used as the lead off line of transformer and switchgear in practical use.
Insulation Materials. Overhead insulated conductors have two types of insulation: thick insulation (3.4mm) and thin insulation (2.5mm). Thick insulation allows frequent contact with trees while thin insulation only allows short-term contact with trees. Insulation protection layer is divided into cross-linked polyethylene and light polyethylene, cross-linked polyethylene insulation performance is better.
Introduction of our company
Gongyi Shengzhou Metal Products Co., Ltd. is a professional China Wire and Cable Manufacturers, mainly supply YC Rubber Sheathed Cable,YH Rubber Cable,RVV Cable,YJV Cable,Aluminium Conductor Steel Reinforced(ACSR),Aerial Insulated Cable,ABC Cable,House Electric Wire, etc. series of wire and cable products, sincerely welcome everyone to visit.